Dental Tartar and its harmful effects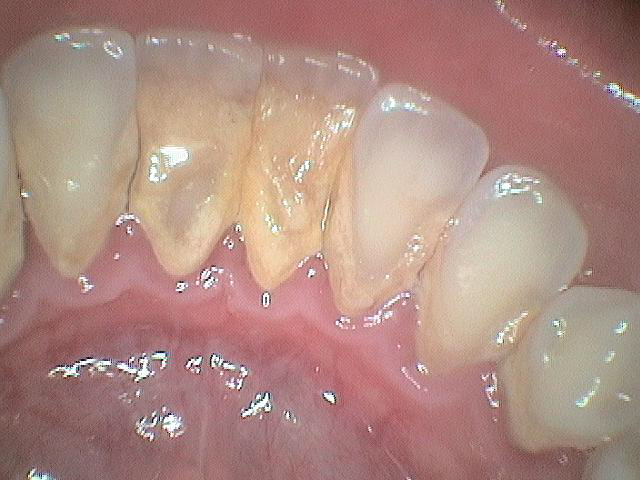 This month's blog article is focused on dental
tartar; what it is, why does it form, and its
harmful effects.

Dental tartar is a calcified conglomerate of
bacteria and calcium salts that precipitate out
on teeth and other dental appliances such as
implants and denture work over time. The reason it forms is as
the mouth pH changes to a more alkaline state, the calcium salts that
are carried in the saliva come out of solution in the form of a solid
mass. Because most American diets are of foods that are soft in
texture, the calcified mass does not get scraped off of the teeth .
As a result it stays attached to dental structures and can cause
harm even over a short period of time. Gingivitis and periodontitis
are both bacterially mediated diseases causing everything from
bleeding and sensitivity of the gums to destruction of the jaw bone,
loose teeth and teeth loss as well as discoloring of the teeth and
breath malodors .

The only treatment is to remove the dental tartar and if needed begin
to remove infected teeth if the damage has gone too far. All the
more reason to visit the dentist for regular cleanings.
Read more
Send Comments [email protected] Wednesday, July 26, 2023