Zirconia based porcelain crowns,bridges and veneers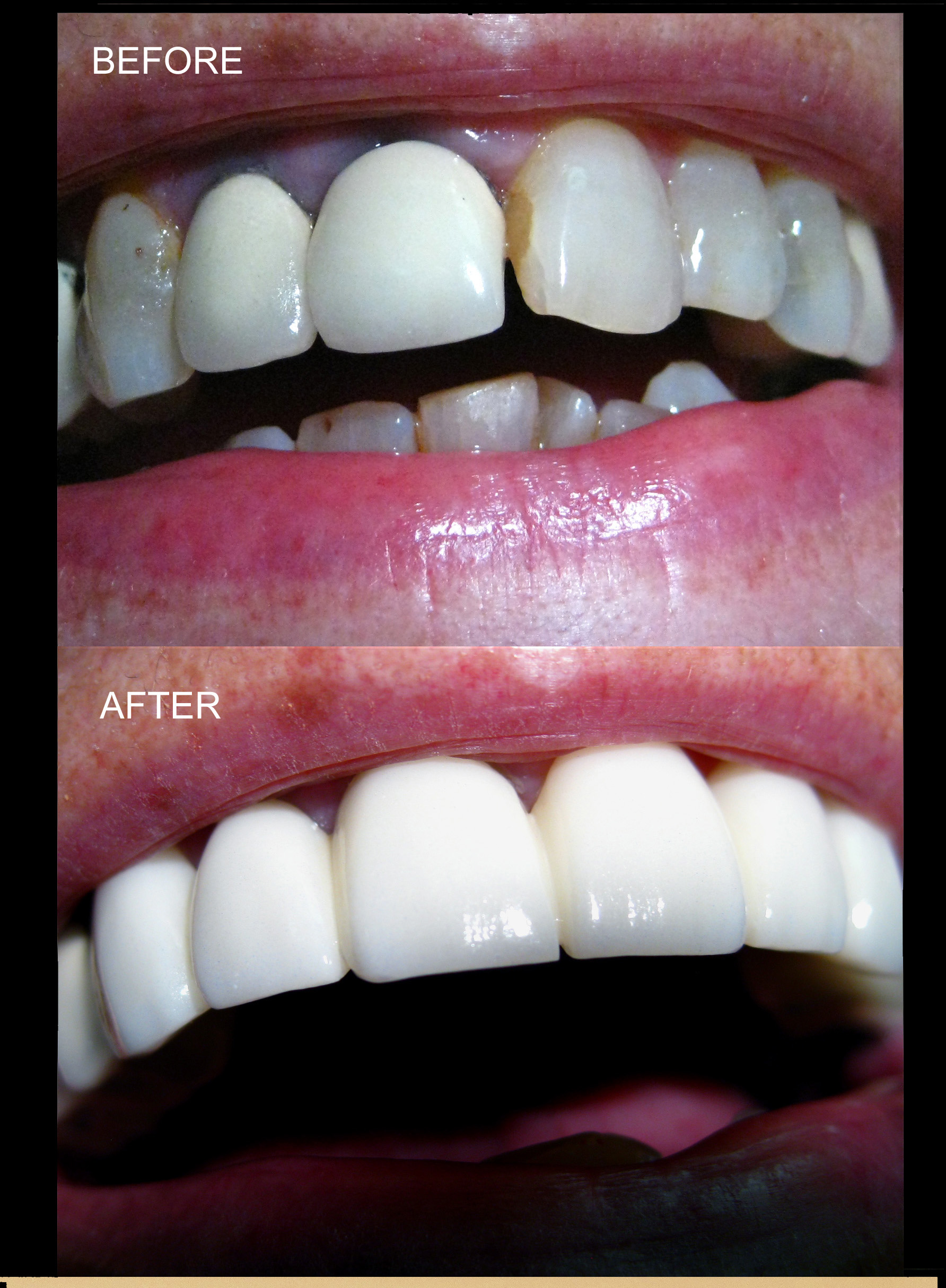 A question was raised this month regarding a more esthetic and
realistic looking material compared to traditional metal based porcelain
crowns -

In recent years, with the advancement of dental materials, a new material
has become the more well recognized cosmetic alternative to traditional
metal based crowns. Zirconia dioxide (ZrO2) is a silica-free, acid-resistant,
polycrystalline ceramic that has an opaque "frosted" appearance. It has
great fracture resistance and allows us to mask over different tooth
discolorations as well as have high flexural strength for longer spand
applications like fixed dental bridgework.

It has garnered great support from the dental community as opposed to
earlier experimental materials which fell short on strength and
fracture resistance and were therefore not suitable for dental use.

A recent smile makeover that I had done shows the Before picture of
traditional metal based crowns gray gumline "shadow" and the
After picture of the zirconia based counterparts.



Read more
Send Comments mmattie1@yahoo.com Sunday, April 15, 2018